Enter. Arrive. Feel Great.
Our teams harmonize in a way that we all achieve the best results day after day, project after project. The entry into one of our teams is practical and personal. With an addition to professional training, each new hire works closely with a mentor that assists during the first six months as a sparring partner in day to day activities.
We Invest in You and Your Career.
Within our Training Academy, The CamPuS, you will be supported step by step with hands on training and development during your career development. You will take part in regular internal and external trainings with a focus on soft and hard skills.
We Grow with Our Employees.
Here at C-P-S employee can grow three different directions for their career path. They can become an Expert in their respective area of expertise, or pursue a career in Management with either a scope within our Sales Management Department or in our Department Management.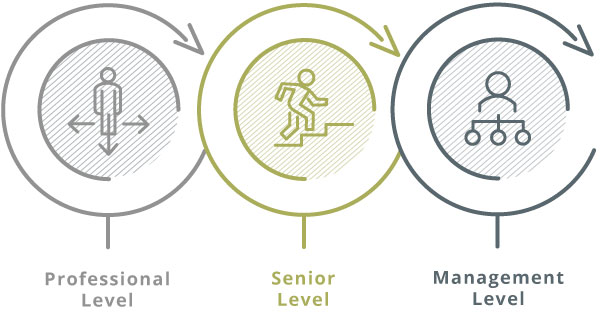 Looking forward hearing from you!